ORs Near Completion
Heartfelt speeches, tears and prayers of thanksgiving marked the opening of the new operating rooms and adjoining support facilities at Obras Sociales del Santo Hermano Pedro on March 18, 2022. Dignitaries from around the country, including President Alejandro Giammattei toured the new facilities that were built in record time. The construction and remodeling which was started in late October, 2021 met many obstacles along the way, including building supply shortages, but through the herculean efforts of very dedicated workers and the prayers of many supporters, the facility opened its doors to the public as scheduled. The architect was successful in joining the old XVII century building with its colonial charm to the new construction with the modern and efficient design needed in a XXI century hospital.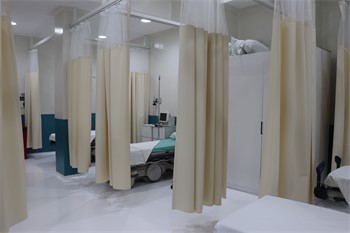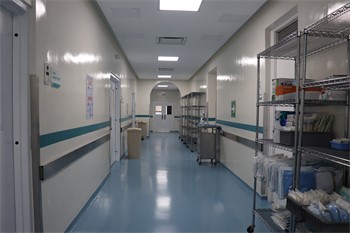 A few finishing touches and unessential equipment are still lacking, but visiting surgery teams are once again scheduled and performing much needed surgeries for the long waiting list of adults and children whose surgeries have been delayed due of the COVID pandemic and the construction project.
Donations from around the world came in to get the project off of the ground and many local Guatemalan companies donated their services and supplies. Fundraising continues in order to finish the project and purchase the needed upgrades to the recovery areas and disposable surgical supplies.